BREEDERS OF CERTIFIED REGISTERED POLLED HEREFORD SEED STOCK

---

Selling in the Mohican West & Guests Sale
September 18, 2022
---
Two females we think have added value in our program.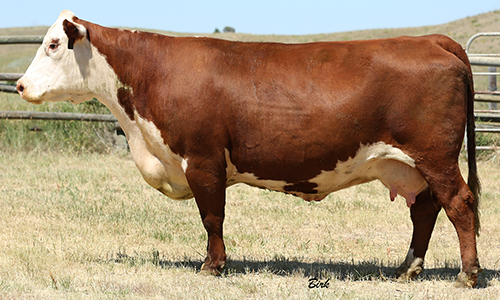 MC 997 GLORIA 1455 - 43480694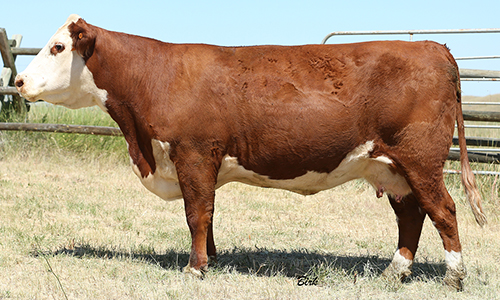 SQUARE-D BELLE 755C - 43673280
---

McMurry Cattle has purchased USA semen rights on
Square D Scoop 755E (43997837).
His dam is a very top producing daughter of Remitall Super Duty. 755E has below avg. BW predictions. He is a big volume, wide based individual with an excellent disposition. Our AI permit is active and semen is available from ORIgen in Billings, MT.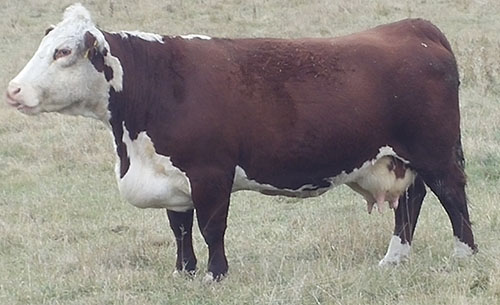 Square-D Jaeden 257P
This matron has served as a cornerstone in their internationally respected program as a dam of herd bulls and cow power.
McMurry Cattle is an established family-operated Hereford seed stock business with the principal ranch operation located 20 miles east of Billings, Montana.
Learn about the cattle for sale, the breeding program, our herd sires, semen for sale, select cows and embryos, or contact us by email to request more information.
---
McMurry Cattle • Fred, Doreen and Rebecca McMurry
Squaw Creek Ranch • 20 Miles East of Billings, Montana
| E-MAIL | HOME PHONE: (406) 254-1247 or CELL PHONE: (406) 697-4040 |
This Site Last Updated March 13, 2021
Copyright © 2021 by McMurry Cattle
Website maintained by HEREFORD AMERICA