THE McMURRY CATTLE PROGRAM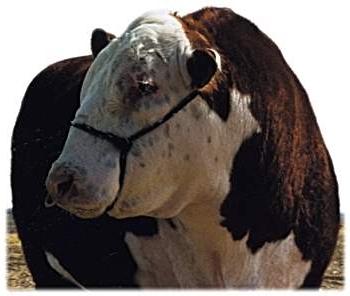 Useful Hereford cattle must ADD VALUE to commercial breeding programs. Standards set by top quality commercial programs raise the bar to a very high level. Exceeding that unwritten standard is a major challenge. Achieving breeding program consistency and market place acceptance is the goal. We have worked hard on this for more than 25 years.
The concept of TROUBLE-FREE is central to the McMurry Cattle breeding program.
We want our cows to breed on time. Calving cannot be complicated. Dispositions must be easy. Individuals must move with the group as we change pastures. Soundness is essential. The cows must maintain adequate condition and milk with available grass and water in high desert pastures. Bulls must be able to travel.
Our preferred cattle show is a visit to the pasture after the yearly challenges of winter feeding, calving, spring breeding and fencing. There is nothing more pleasant than a settled herd of cows with promising calves at side in the best pasture that the season has to offer. Somehow the perfect days of the year are the days that we remember so well. Each calf crop brings unique promise in the quest for the next great one.
What is the approach?
Using available data, we seek ADDED VALUE in the genetics that we produce. Downward pressure on birth weight has been maintained. The pick of our 2009 bull calves demonstrate the emphasis on CALVING EASE. In addition, adequate milk, fertility and dollar values are considerations with each mating. Sources of marbling have been sought after for many years. The McMurry herd has become a reliable source for MARBLING. This is demonstrated by the ultrasound marbling rankings of MC Ranger 9615 bulls and heifers on 2009 in-herd testing. Many bulls in use have high marbling predictions. We use the most promising genetics that can be identified.
Specific genetic influences have favored impeccable udder quality. Pedigree inclusion of RU 20X Boulder 57G, RHF Victor 424 218, JR Southern Cross Z17, Braxton Giant 1, Duster 60D, Circle-D Wrangler 832W, PW Victoria 8114, Star Rockin Erica 38F appears to favor this. Other sources from programs such as Harvie, NJW, Pat Wilson, Neal Trask, Thomas, DeanaJak, NS should advance this quality. This is a work in progress. Stacking proven breed leading females in each pedigree continues to move the maternal genetic base forward.
Our senior herd sire MC RANGER 9615 is the most proven sire of TENDERNESS in the Hereford breed. If an EPD were to be released, he would be below -1.0 with very few bulls documented to have reliable tenderness. His Gene Star testing is 5-star for tenderness and his sons all carry the trait. Data is based on shear test data from the AHA sire reference program. This same sire is a trait leader for MULTIPLE TRAITS, including FERTILITY, REA and IMF. His individual performance was 78# BW and 1415# YW. He was Grand Champion at two national shows, Reserve Champion at another and Supreme Champion at the competitive Idaho State show. His accuracies are very high. He has been used across the USA, Canada, Australia, New Zealand and Uruguay. He has achieved CHB, SOD sire status in the AHA database. He is polled. It is a great satisfaction to include RANGER EPDs with print-out of breed-leading sires and find that he remains a VALUE ADDED SIRE to consider with each breeding season. His daughters are leading females in our herd.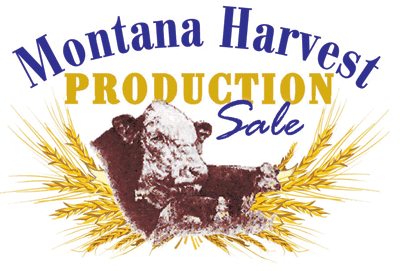 WE INVITE YOU TO JOIN MOHICAN WEST, MCMURRY CATTLE, EHLKE HEREFORDS at the Mohican West sale facility, Laurel, MT.

---
Out and about at McMurry Cattle
Cows in Production (click a name to see a picture):
9818: Traces back to Braxton Giant 1 and U81.
9416: F243, 107H, F18K47
3143: 137W; Herd bull producer
9613: Giant 1; Vindicator; Donor
9313: 2105, 15G, 107H, F18K47; Donor
MC Ranger Heifer Calves (click to see a picture):
MC Ranger Bred Heifers (click to see a larger picture):
MC Ranger Daughters in Production (click to see a larger picture):
Polled King Ten Bull Calves (click to see a picture):
Two-Year-Old Bulls:
Other Calves:
Pairs coming in to the corral, October 2002:

Windrows & hay bales, June 2003:

Read on to learn about McMurry Cattle's herd sires...